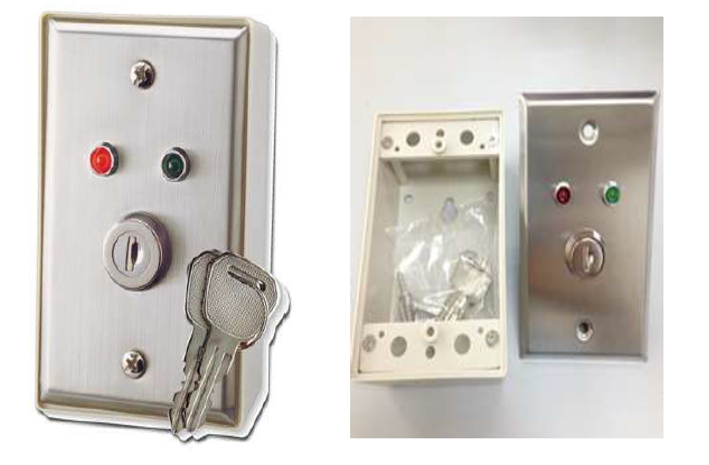 Over-Riding Keyswitch RKS-2L
The remote key stations are designed for security system ON-OFF control applications. It is built with the universal connection terminals and can be used freely in most of the security systems.
It provides switching ON contact in latch. The key stations incorporate with tamper switch and 2 LED lamps for free connections.
FEATURES & SPECIFICATIONS
12-24V AC/DC Operation
3 Amp Contact Rating
Two Built-in LED Lamps for Status Indications
Built-in Tamper Switch with 12V / 50mA N.C. Contact Rating
Ideal Device for Alarm System Arm-disarm or Low Voltage ONOFF Control
Flush or Surface Mount (Surface Mount Box Supplied)
Stainless Steel Plate with Standard (ABS) Gang Box Mounting Holes
Size : 118(H) X 73(W) X 43(D) mm
Send Enquiry